These are only examples of what you might find here from time to time by clicking the image or the link below the image to visit the main category!!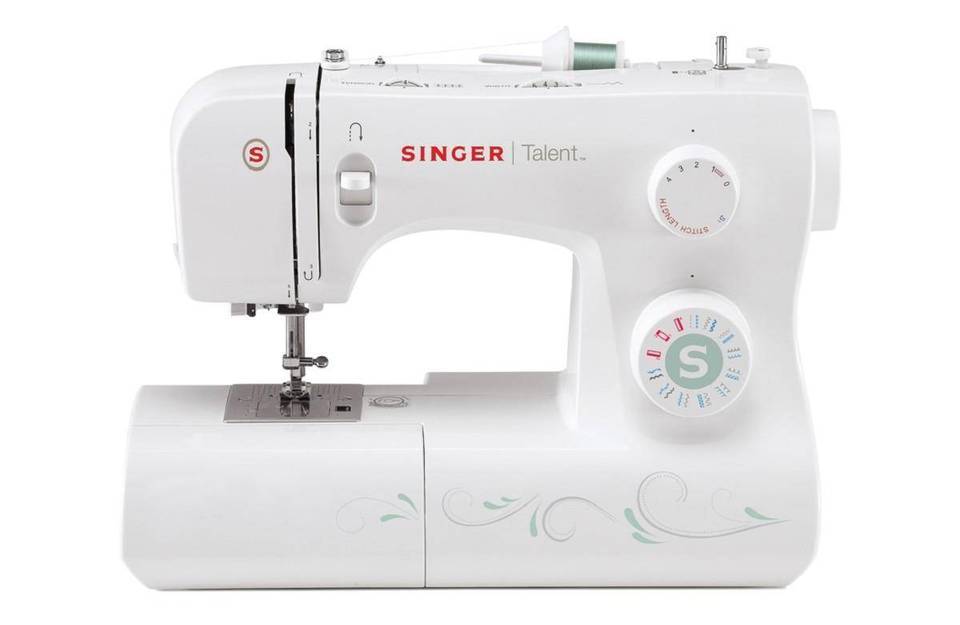 Singer Sewing Machine 3321 Talent Essential, 21 Built-In Stitches and Automatic 4-Step Buttonhole-REFURBISHED Shipping is Free! Description: The Singer 3321 Talent Essential Sewing Machine is the perfect machine for beginner sewers. With an Automatic Needle Threader, quick and easy threading and a Top Drop-In Bobbin system, set-up is simple and frustration-free. This sewing machine features 21 Built-In Stitches, an Automatic 4-Step Buttonhole, Adjustable Stitch Length and Width and Variable Needle Positions make fashion sewing and other creative projects fun and easy. Features: Automatic Needle Threader is the biggest timesaver Adjustable Stitch Length and Width keep seams strong and prevent bunching on any type of fabric Adjustable Tension ensures stable stitch quality, whatever type of fabric you use. Automatic 4-Step Buttonhole provides professional results at the touch of a button 21 Built-In Stitches—6 Essential, 4 Stretch, 10 Decorative, 1 Automatic 4-Step Buttonhole Top Drop-In Bobbin with Clear View Cover allows for easy in and out bobbin for quicker threading and easy thread supply monitoring Keeps your accessories handy without the clutter Automatic Settings Eliminate the Guesswork Automatic Needle Threader -Easily threads the needle without frustration or eye strain. Automatic Tension- This system ensures excellent straight stitch quality, whatever type of fabric is being sewn. Automatic Reverse- Push and hold the conveniently located Automatic Reverse Lever to sew in reverse and reinforce stitches. Automatic Presser Foot Pressure Control- Easily sew the lightweight to heavy fabrics without the need for presser foot pressure adjustments Included Accessories: Includes All-Purpose Foot, Zipper Foot, Buttonhole Foot, Button Sewing Foot, Edge/ Quilting Guide, Needles, Bobbins, Thread Spool Caps, Auxiliary Spool Pin, Spool Pin Felt, Darning Plate, L-Screwdriver, Seam Ripper / Lint Brush, Soft-Sided Dust Cover What is Factory Remanufactured? When a product is Factory Remanufactured, it is tested and checked to operate as a brand new item should. Many times it is as simple as the box being opened by mistake or for quality checks. Once the box has been opened companies cannot legally sell these items as New. Each item is inspected, rerun down the production line and triple checked for quality before being shipped. We are so confident with the quality of our Factory Remanufactured items that we offer a 60 day return policy with every purchase, so buy with confidence!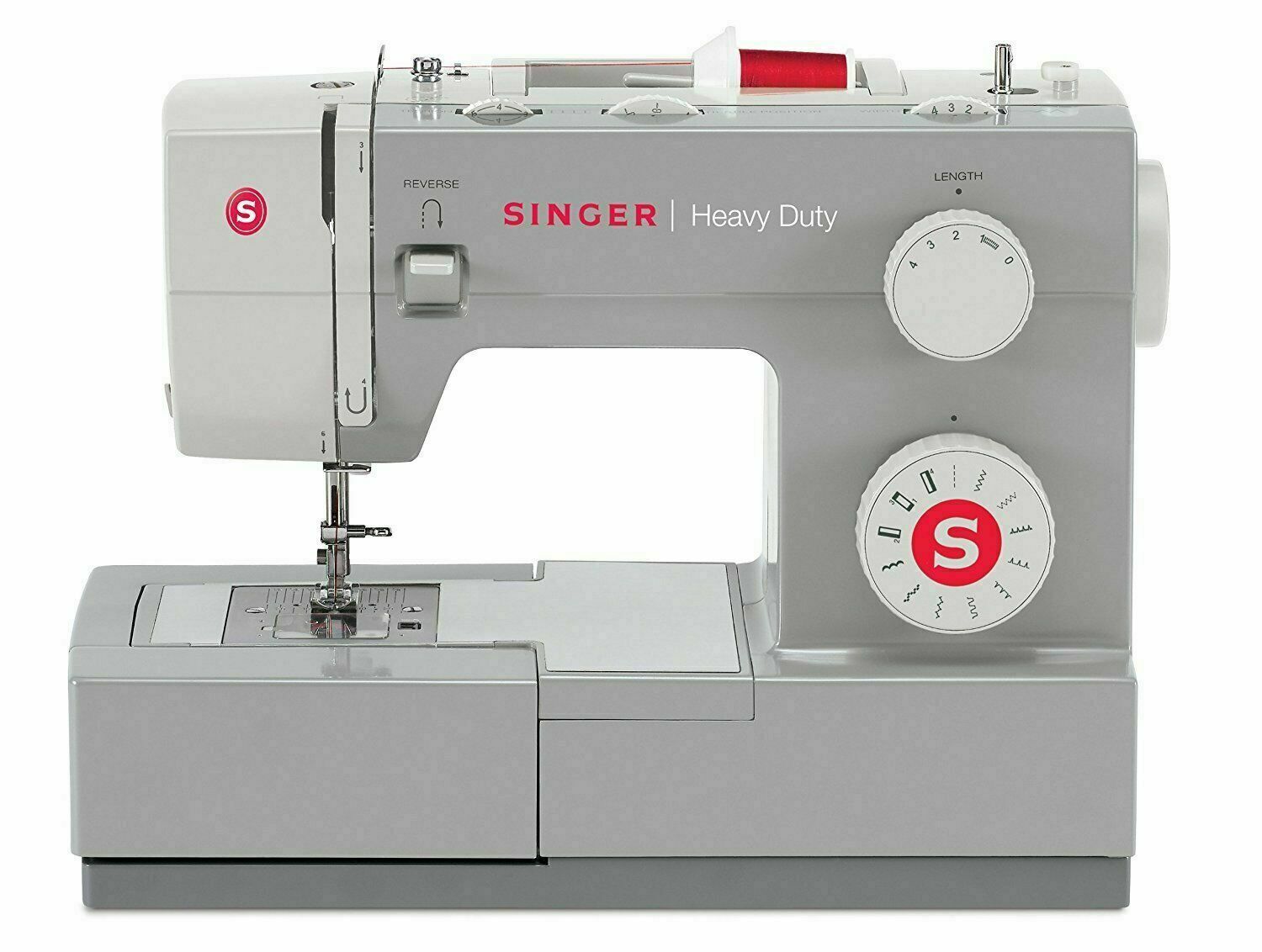 SINGER HEAVY DUTY SEWING MACHINE: It has 11 Built-in Stitches- 6 Basic Stitches, 4 Decorative Stitches, 1 Built-in Buttonhole—perfect for crafts, home decor, fashion sewing and much more ADJUSTABLE NEEDLE POSITION: The needle can be changed to any of the three available positions to add zippers or a decorative touch with topstitching and cording HIGH-QUALITY SEWING MACHINE: The heavy-duty metal frame adds stability, and with a strong motor, sewing a higher quantity of items more quickly and efficiently at 1,100 stitches per minute is achievable ADJUSTABLE PRESSER FOOT CONTROL SEWING MACHINE: Sew very lightweight and heavy weight fabrics with ease by adjusting the presser foot pressure BEST SEWING MACHINE: The SINGER Heavy Duty 4411 sewing machine is a true workhorse. With a heavy-duty metal interior frame, stainless steel bedplate, extra-high sewing speed and powerful motor, the SINGER Heavy Duty 4411 can sew a wide range of fabrics.Volts:120 V
....
.
....